Prius Prime for Sale in Tucson, AZ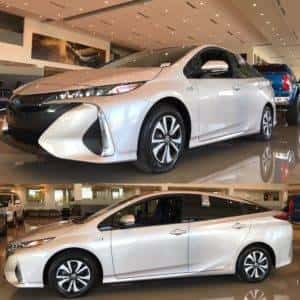 Thank you for your interest in the Prius Prime, our most advanced hybrid yet.
The all-new Prius Prime is the most efficient car in its class, with an EPA-estimated 133 MPGe. What makes it so superior? Every last detail has been optimized to make it both advanced and efficient. Its cutting-edge, lightweight materials, combined with its proven hybrid technology, all work harmoniously to enhance performance while maximizing—and redefining—efficiency.
Prius Prime inventory is low nationwide, but we have a model on view and available to test drive by appointment! New orders are typically fulfilled within 4-6 weeks of order deposit.
To make a V.I.P. Appointment to view or test drive our Prius Prime model, please fill the form out below and our team will quickly respond, or, please call us at 520-795-5565 for more information.